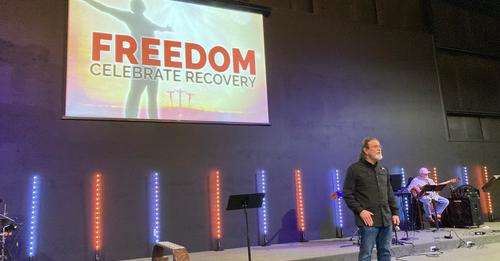 Rex Mayo leads Celebrate Recovery services at the Trenton Ministry Center. (Image: WTVC)
Rex Mayo uses his faith and past experiences of overcoming struggles to mentor folks looking to get on the right path. His plan is to build transitional homes to provide a support network for people getting released from jail.
Near the top of a winding mountain road in Dade County you'll find Hand Up Ministry. It's a faith based program tucked away on a hundred acres.